Every year I have grand intentions for getting started early on my Christmas making list. July is usually about the time that I begin envisioning the perfect holiday; crowned with a plethora of hand-stitched, festive decorations and a bounty of awe-inspiring handmade gifts that would never be met with an "eh thanks?". ; )
Usually I get a few things done ahead of time, but there's always that early-December scramble that I find myself in, and inevitably a few things fall by the wayside. I figured that I can't be the only one in this predicament situation, so I decided that in order to support my fellow makers in sparing our sanity this year and starting plenty early on those lists, I'd have a Christmas in July sale.
Right now through the end of July you can save 20% off the Plaid Christmas PDF Embroidery Pattern in both my Craftsy and Etsy shops.
It's available through instant-download (yay!) at both shops and no coupon-code is needed.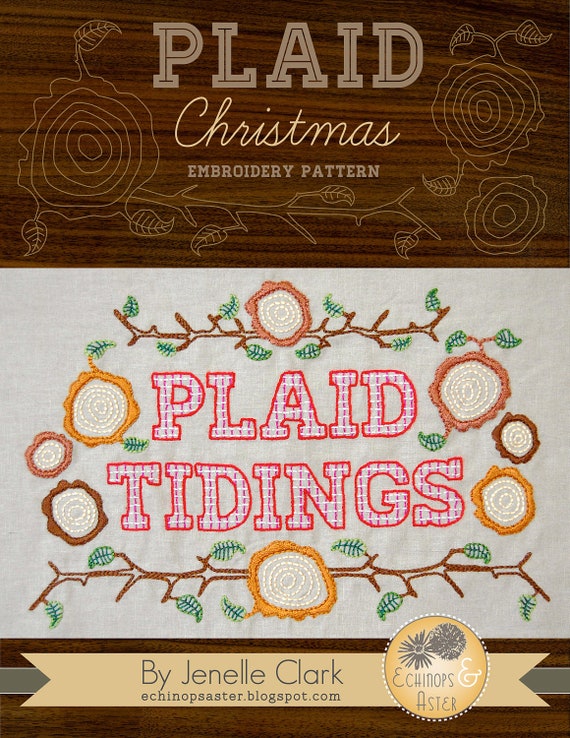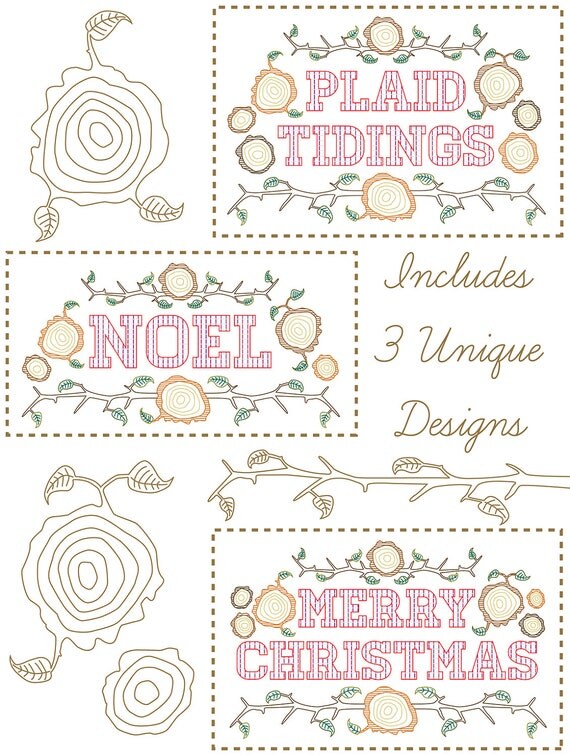 This simple-to-stitch pattern comes in a variety of design options and sizes; and also includes tons of diagrams and photos to help along the way. You can choose to make a larger "banner" size that would be perfect for a wall hanging or center-piece in a holiday quilt (I'm making a wall-hanging with mine). You could also choose to stitch up a smaller, framable version that's perfect to give as a gift. Both sizes are included in the pattern for each festive message, along with a fully illustrated stitch library and complete color guides to make it easy to get started.